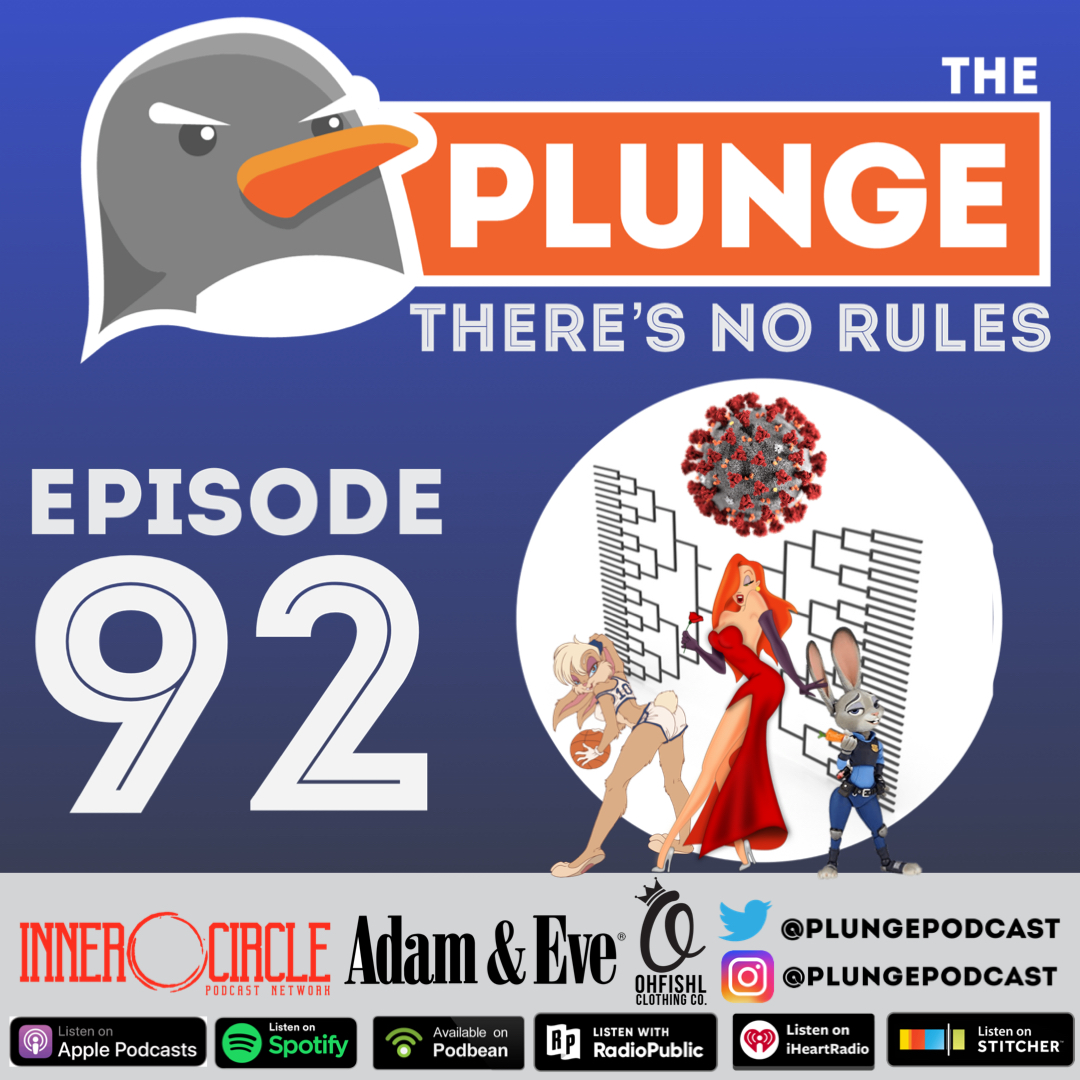 OG Plunge gets back together to bring you guys some content in the quarantine. We talk how the pandemic has impacted us personally, the impacts of schooling, our daily struggles with eating everything in site, new Netflix gems to binge while we're inside, then we give the show over to our color commentators to discuss the first round in the animal region of our Cartoon March Madness. Go to our twitter @PlungePodcast to vote in the daily polls until we are able to crown a champion!
Check out ADAM AND EVE! Get 10 FREE ITEMS using code PLUNGE at checkout to get 50% off your item, 6 free movies, free shipping, and then an extra item for him, her and both of you only on adamandeve.com
Go to Ohfishl.com and use code PLUNGE at checkout for 25% off!
We are one of seven Flagship shows on the Inner Circle Podcast Network, follow it on all social media @InnerCirclePN
RIPPODCOIN RIPDAVIS RIPPODCOIN RIPMACMILLER RIPOLIVERTHEDOG RIPVERNTROYER RIPGRANDPA(x3) RIPHARAMBE RIPWUTZKE RIPHERMAJESTY? RIPNOTREDAME RIPSEASON1 RIPTHE RIPKOBE
Subscribe to "The Inner Circle Presents" on all streaming platforms to here Inner Circle original shows like Slimmer Circle, Comedy is Dead, and the Inner Circle Sports Podcast. Visit InnercirclePN.com for more information.
Listen to our outro music playlist on Spotify found as "The Plunge Playlist Beats - Volume 1"
Follow us on twitter and instagram @PlungePodcast.
Available for Download on Apple Podcasts, Google Play, Spotify, Stitcher, iHeart, RadioPublic, Listen Notes, and PodBean.
Leave a review if you liked the show
Play Now